Tyre Service & Wheel Alignment in Parramatta & Seven Hills
No matter the size of your ride, if you're looking for tyre replacement and wheel alignment in the Parramatta, Kings Langley, Wentworthville, Seven Hills & Toongabbie area you're bound to find what you're looking for at our Tyres & Wheels shop (right next door to our workshop!) TNK Automotive are the leading mechanics in Girraween and strive to provide the best car service (Blacktown area).
There is no need for you to put your good clothes or your body at risk when you are faced with an urgent tyre changing situation.  Don't have time to get to a tyre store? Tyre replacement & repair is easy and affordable with our Tyre Response service. You can choose from a wide range of tyres – new & used. We can also supply specific tyres at your request (to meet your specific requirements). Either way you'll enjoy competitive pricing, and the same friendly service we're famous for.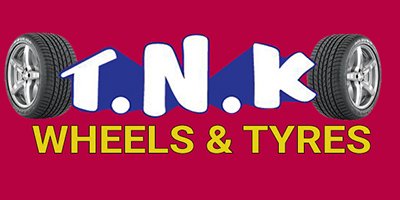 As with all TNK's automotive servicing work, you're backed by our guarantees for the wheels and tyres, and the service work required to expertly fit them to your vehicle!
As an added bonus, you will also get a FREE brake check when your tyres are changed with us (you have the option of taking care of the breaks at the same time, if that suits you).We understand you're busy and can't do without your vehicle for too long – so we always strive to offer you a same day service in most cases – we do whatever we can to work around YOUR schedule. Of course with TNK, you'll never get any pressure to go beyond your budget!
Wheel alignment and balancing services for better tyres in Parramatta & Seven Hills
If your car pulls either side on straight roads, your car needs a wheel alignment. By using the latest devices, we precisely measure balance and realign your tyres parallel to each other. It doesn't matter where you have your flat tyre emergency, we can usually have our tyre service on the road and out to your vehicle within an hour.
By proper wheel alignment and balancing, we increase the lifespan of your tyres, give better mileage, and make your driving safer.
Dealers of almost all tyre brands
All mechanical repairs conducted by TNK Automotive come with a guarantee on all jobs. We are providing this by selecting only the best quality products and tradespeople in the industry to ensure the repairs are of the highest possible standard.