European car specialist that can increase your car's performance
Your choice of the automotive service provider is as important as your investment in a car. With time, the overall performance of your car degrades and so a significant amount of money goes into restoring it. If you choose the wrong service provider, that is, a non-specialist, it may do more harm than good- especially if you own a European model.
European cars are an epitome of elegance, style, luxury, performance, high tech engineering, sophisticated technology and efficiency. These cars require a great deal of expertise for their servicing, hence, your choice of the auto service provider should only be a European car specialist. To enhance your car's performance and passenger comfort, regular maintenance and repair of the following are of paramount importance.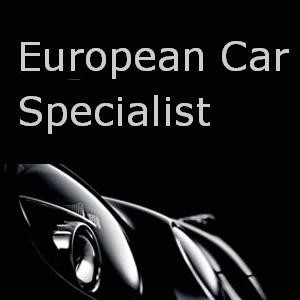 Engine
Brake and clutch
Gearbox and transmission (by manual or automatic transmission specialist only)
Heating and Cooling System – Coolant and Radiator check
Power window repairs, SRS airbags repairs
Services offered by car mechanics in Sydney
Over time, with use- whether rigorous or light, your car performance is bound to go down unless you get it serviced regularly by specialised car mechanics. Some of the services offered by car mechanics in Seven Hills, Sydney and Parramatta are:
Services that are required to be done at timely intervals, as recommended by the manufacturer of your vehicle, such as:
Lubrication and Filter changes
Engine and piston oiling for a healthy engine life
Engine Flushes
Tyre pressure and wear checks
Safety check and Inspection report
Transmission plays one of the most crucial roles to maintain your engine's integrity and improve fuel efficiency. It supplies your wheels with the right amount of power generated by engines and that is achieved through a gear mechanism. Servicing includes:
Automatic transmission repair
Manual transmission repair
Transmission maintenance
Gearbox repair or exchange
Steering and Suspension Repairs
Your car's handling, grip, and smoothness are primarily dependent on its suspension. Steering and suspension repairs include:
Power Steering
CV joints- to connect vehicles transmission to your wheels
Spring resetting
Heating and Cooling System
Fan belts, Radiator cap and hoses, thermostat – all are components of your cars cooling system.
Maintenance of brake and clutch is a top priority. Services including servicing and repair of ABD, Pedal, Drum, Disk, replacement, cylinder, and cable are necessary.
Your cars mileage, handling, safety, and the tyres longevity are greatly dependent on your wheel alignment and balance. A slight imbalance and it negatively impacts your ride.
Battery terminal, capacity, remainder life – servicing and replacement 
Here are some tips to help you choose wisely-
MTA certified
Guaranteed work
Warranty on new parts
Updated technology and latest diagnostic equipment
Maintains OEM Standards
High Safety Standards
TNK Automotive Services checks all the boxes. Even the slightest mechanical glitch, we have got you covered. With over 20 years of experience, highly specialised technicians and good old fashioned customer service, our neighborhood automotive company offers a variety of services at competitive rates. We, at TNK Automotive Services, specialise in suspension repair, car battery replacement, European car servicing and have built a strong reputation as Automatic transmission specialists. Our Tyre and Wheel alignment services are top-notch as we also have a Tyres and Wheels shop at Seven Hills. Our car mechanic services are available at Seven Hills, Parramatta, Sydney, Kings Langley, Wentworthville and surrounding suburbs.
Contact us today on (02) 9636 8415 or visit us at 8-9/160 Gilba Road Girraween, NSW 2145 because your car deserves only the best.